Mid-Autumn Festival is a traditional festival in China. This is a festival that means reunion. Not only do we usually have a moon cake with our families on that day but also we'll send some moon cake for our friends or relatives. So it's a large market to get high profit for many food factories. For a moon cake factory, how to make their product more efficiently is an important question. At the same time, protecting mooncake production safety is indispensable for manufacturers.
There are several kinds of equipment for you to complete the entire production process efficiently and safely.
Disc Type Egg Yolk Sorting Machine
First, you can choose our Rotating Trays Weight Grader to select egg yolk or other raw material. Our company has made an innovative design for this sorting material. It can not only effectively separate the yolk and egg whites but also weigh the product raw materials. This design is prevalent in many moon cake factories. Of course, it can be applied to other industries.
Name: Disc Type Egg Yolk Sorting Machine
Model: YGW-YP170F8
Scope of application: Egg yolk, jujube, sea cucumber, abalone, and other nuts are sorted.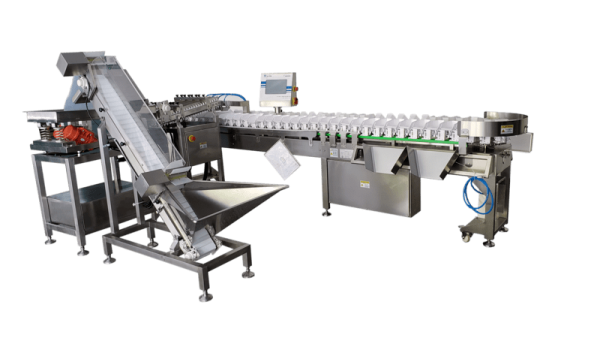 Product Features:
The 10-inch large screen is bright and clear, and the function keys are large to reduce misoperation.

It can store more than 100 product production formulas, reducing production downtime when changing product varieties.

Imported components reduce equipment failure rate and improve production accuracy.

It can realize automatic feeding, save labor and improve production efficiency.

Built-in production records, which can record the number, weight, and ratio of each grade in detail.

Using high-density self-lubricating injection molding materials and dual-contact design, double the wear resistance coefficient and service life.

The frame structure is made of SUS304 stainless steel, which has excellent anti-corrosion and alkali-proof performance, beautiful and practical.

The material box is easy to disassemble and assemble, and it is easy to disassemble and assemble without tools for easy cleaning.

Waterproof motor (IP65), low voltage electric control, and waterproof design to improve safety.

Multi-language self-contained tutorial mode is convenient for learning and operation.
Some machines for mooncake production safety
And then, you need to select a kind of Metal Detector to ensure your products comply with relevant food safety regulations. Here are several types of equipment for you.
Name: Conveyor Metal Detector
Model: FMD-30/40/50
Scope of application: It is widely used in the detection of various metal materials such as aquatic products, meat and poultry, pickled products, pastries, dried fruits, vegetables, chemical raw materials, medicines, cosmetics, toys, etc. iron, stainless steel, copper, aluminum and lead.
Product Features:
Hard-filled technology head, with first-class stability, the basis for the long life of the head.

Intelligent learning function, automatic setting of parameters, easy operation.

X-R orthogonal decomposition and multiple filtering algorithms, better anti-interference.

Phase intelligent tracking technology, better stability.

Anti-interference photoelectric isolation driver, remote installation of the operation panel.

American FRAM ferroelectric memory, 100 kinds of product parameters non-destructive storage.
Suppose you want the production process to be more efficient, time-saving and space-saving. You can also buy Combi Metal Detector and Checkwigher. We can offer you a favorable price.
Name: Combi Metal Detector and Checkwigher
Model: FMD-CW-210
Scope of application: It is widely used in the detection of metal foreign bodies in aquatic products, meat and poultry, pickled products, pastries, dried fruits, vegetables, chemical waste, medicines, cosmetics, toys and other industries.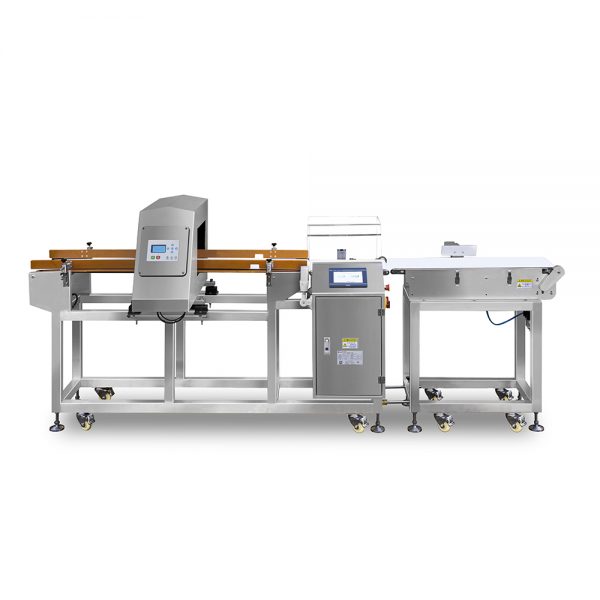 Product feature:
According to customer requirements to meet the product removal device.

Metal detector and checkweigher is perfectly connected in one frame, to install the machine in workshop conveniently and effectively.

Save purchase cost, installation cost and space.

Automatically set parameters with Simple operation. (An intelligent learning function can store up to 100 products parameters).
Name: X-Ray Inspection System for packaged Goods
Model: FXR-2411K100
Scope of application: Suitable for biscuits, potato chips, baby food, medicines, etc.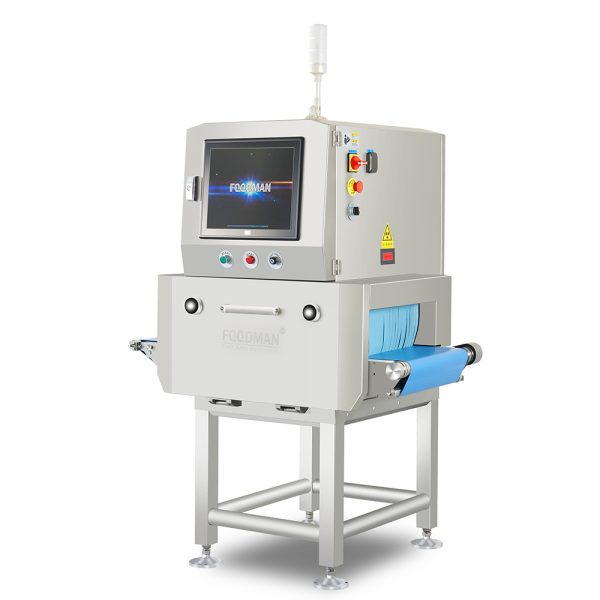 Product Features:
Highly reliable safety: X-ray leakage is less than 1μSv/hour, in line with US FDA standards and European CE standards, and radiation generated by food.

The amount is much lower than 1Gy, which is extremely safe.

Perfect safety protection structure, effectively avoiding leakage accidents caused by user operation.

Friendly man-machine interaction interface: 17-inch full-color touch screen, easy to realize man-machine dialogue.

Automatically set inspection parameters: no need for users to manually set, automatically save inspection pictures for product quality traceability and control.

Cleaning and maintenance: maintenance and cleaning are convenient and simple.

Waterproof grade: The detection channel has a waterproof grade of IP66, and the rest of the structure meets IP54 waterproof, and can be washed.

Strong environmental adaptability: equipped with German industrial air conditioners, the ambient temperature can reach -10℃–40℃, which can withstand the long-term high or low temperature of food companies.

Harsh production environment.

Fully airtight chassis: waterproof and dustproof, equipped with high-performance dehumidifier, can withstand external humidity up to 90%.

High configuration and high stability: The main components of the equipment adopt international first-line brands to ensure the stable performance and service life of the machine.
Moon cake package is various. As food manufacturers, it's vital to guarantee the food production line safe and efficient. In order to reduce the impact of some special metal packaging on the metal detector and improve the accuracy of product detection, we can choose equipment such as checkweigher, weight grader, metal detector and X-ray machine with higher checking and detection accuracy.